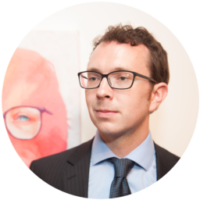 I'm Eric Detweiler, and I'm currently an Assistant Professor of Rhetoric & Composition in Middle Tennessee State University's Department of English. I recently earned a PhD in English with a specialization in rhetoric and writing from The University of Texas at Austin. My primary research project focuses on the intersections of rhetoric and writing pedagogy, classical and contemporary rhetorical theory, and rhetorical ethics. In addition, I teach and study digital rhetoric and multimodal composition, especially as they relate to sound studies and sonic rhetorics.
I also make a lot of questionable puns.
NB: If you encounter any accessibility issues with any aspect of this website, feel free to let me know. You can find my email address under the "Contact" tab.
Photo Credit: Erica Nix